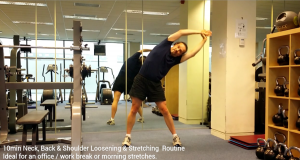 Are you interested in Personal Fitness Training or Private Health & Well-Being Coaching? Keep reading to find out how Martin might be able to help you. 
Have you ever told yourself, I will do my exercises two, three or more times a week and I will get fitter, trimmer and healthier? How did that go?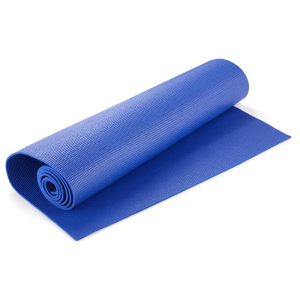 A lot of people decide to try that approach and what happens is the following. You tell yourself I will do my exercises, today midmorning at 10 am or maybe in the late afternoon at 5.30 pm/6 pm. Then when your exercise time approaches your phone rings, there is an exciting radio program on, or you just found this fascinating online or newspaper article. You tell yourself I will only talk to my friend or work colleague for a few minutes on the phone, listen to the radio program or read that newspaper article for a few minutes. And what happens then? 30-40mins later you still talk on the phone, listen to the radio or read, in the meantime, another article. You get easily, and sometimes nearly willingly distracted.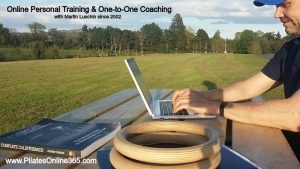 Here is where Personal Coaching or Personal Training with Martin comes is. You need to be committed, committed to a particular time and day, committed to another person, committed ultimately to yourself. That's where he comes into the picture to help, assist and inform you, as he is there at an agreed time for you to do your exercise with you together, he motivates, encourages and helps you to stay on track. He is educating and enabling you to ultimately achieve your Fitness, Health or Well-Being Goals or Ambitions. 
Here some of the initial step to getting you up to a good start on your Fitness, Health and Well-Being Journey and actions we will take:
We, as a team, identify where you are now. We take stock. 
We find out what your major two or three goals and ambitions are. 
We identify what the best options for you are and what your personal preferences are. Was there an activity or sport etc. you enjoyed and that you might restart, even in a less time demanding or intense way? I don't believe in forcing people to do something they don't link. It's all about trying various things and finding out what works for you. 
We see what you can do at home or locally, with no, possibly very little equipment or with just a few things you have at home or are locally available. I.e. I use a local park, a basketball court that's three minutes walk away from where I live. It enables me to do a lot of strengthening, toning and fitness exercises, plus my garden is also a great outdoor exercise area.  
You will get regular "home-work", a list of exercises and little jobs to do in between the coaching sessions. You ideally keep me updated with progress, issues and questions that might come up. 
Showing you how simple, easy activities that might only take five or ten minutes, and that can make a big difference in the long term, is also one of my jobs.


.

All in all, it's all about helping you to learn more about Fitness, Exercise, Health and Well-Being and making you realise what works and what doesn't work for you.
Informing, educating and encouraging you is another major part of all this.
.
More importantly assisting you in finding out how to build a regular, beneficial and healthy regime or routine into an often busy, stressful and sometimes overwhelming day and week.
Contact Martin today via his contact form to arrange an initial phone-call, online-video call/chat or send him an e-mail to get the ball rolling, and you started.   
---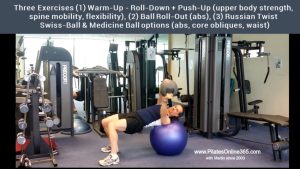 Below you will find additional information about Martin's professional background, experience in the field of fitness, exercise, well being, coaching and other non-fitness related areas. 
Tap in his eighteen years of working in the health, fitness and well-being field in the greater South Dublin area in Ireland (2002-2020).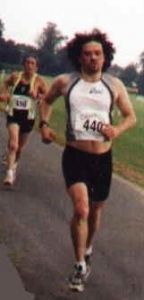 He competed for twenty years in long-distance running (1990 to 2010, in Germany, Belgium and Ireland, PBs 1hr 24min 34sec Halfmarathon, 36min 30sec 10km, 18min 20sec 5km, 9min 56sec 3km). He did a good few triathlons and Duathlons in Ireland 1999-2002.
Martin worked in various gym, fitness and health centres in South Dublin between 2002 and 2005. Here he taught Toning & Conditioning, Spinning Classes, Stretching & Loosening, Pilates Classes, set up a gym running club and started to teach Pilates in 2003. This happened all before he decided to go down the self-employment route in January 2005.
He worked in a corporate gym in Ulster Bank, Leopardstown, Dublin 18, as part of the Health & Well-Being Program between 2004 and 2019. He role included organising various Health & Well Being days, leasing with various internal business departments, recruiting & interviewing and managing other fitness & health professionals (i.e. Yoga, Pilates, Fitness Instructors and Massage Therapists), teaching lunchtime and after-work exercises classes, devising Personal Exercise and Nutrition Programs.  
He owned and managed a local gym "Finecise Studios" in Churchtown, South Dublin for 5.5 years between 2009 – 2015 ( 5 instructors, one admin superwoman, two physical therapists, up to 24-25 classes per week ). A lot of things were learned, and a lot of experiences were made during these years: Nobody can take this knowledge away, and there is no better teacher than experience.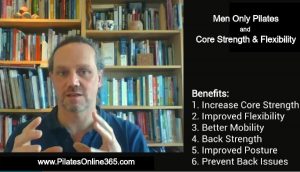 Between 2015 and 2020 Martin focused on building a thriving Fitness, Health and Well-Being Business. This venture consists mainly of local small-group Fitness, Exercises and Pilates Classes and Personal Coaching sessions in various Community, Parish Centres and Fitness Centres close to where he lives with his partner and their dog Jake in South Co. Dublin, Ireland.
Non-Fitness, Health & Well-Being related experiences and qualifications include:
Soft & Hardware Desing Engineer in Dublin 18, Leopardstown from 1997 – 2002 with S3 Silicon & Software Systems. 

BEng Telecoms & Electronics 1992-1997 (Germany, Constance)

NLP – Neuro-Linguistic Programming – Practitioner Qualification 2004, NLP Training Institute Ireland (four-month-long course)

Telecommunication Electrician – 1986-1989, German Telecom (former Deutsche Bundespost).