My Active Seniors and Over 60s, Over 70s Pilates Classes are Open To
(1) All Over 60 years young (2) All-Fitness Levels & Abilities (4) All Levels of Experience,  including those who haven't attended any Pilates & Core Classes yet (3) Women and Men (PS we have several regular gents joining us).
.
In the Senior – Active & Energetic Senior Classes we focus on:
1. Mobility & Flexibility Exercises that help you with your posture and day to day activities.
2. A bit Upper & Lower Body Strength enabling to do what you need to do throughout the week.
3. Various Balancing Exercises so you are stable and steady no matter what life throughs at you and
4. different Pilates & Core Strength Movements to increase and
maintain Core Strength & Mobility of the Mid & Lower Back, Abdomen, Spine and Joints. 
Current Online Class participants range in age from their early 60s to their early 80s, there is a good mix of abilities, experience (we have a few novices, some do the exercises since years) and a good blend of women and men.
Exercise modifications, adaptations or alternatives (depending on your needs) are always shown, in case an exercise or movement is not suitable or you don't want to do an exercise for some reason.
Please print, fill out ( take a picture with your phone or scan) and e-mail us the following
Health Screening Form, before you attend your first class.
This might be your FREE-Trial Class ( to Join a FREE-Trial Class > click here <) or any other class.
.
Over 60s Pilates & Core Strength Classes take place – Thursday Morning * 10am-11am *<<

>> Join my Active Senior – Online Pilates Classes anytime! <<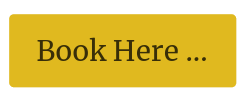 *Five reasons for choosing Martin's Online/Virtual Classes or In-Person Classes:
1. Full 60min – long Online Classes
2. Live-Personalized Feedback
3. Small Classes – max. 10-12 Participants per Class
4. 19 years of industry experience.
5. Coffee/Tea Chat after the class.
Ask me any Exercise, Fitness, Pilates or Nutrition Question you always wanted to be answered.
.
See you soon during one of these Online-Live Pilates & Fitness Classes or during one of my In-Person Classes.
Stay Fit, Stay Active and Stay Healthy! 
Regards
Martin