You will get an automated "confirmation-email" with a link, which allows you to access the Live-Online Service at the chosen time. Please be online 5-10minutes early.
Being a little bit early will allow us
(1) to sort out any possible connection, camera or microphone issues or questions you might have and
(2) to start the class on time.
.
Plus we can all start in a relaxed way.
Thank you – Martin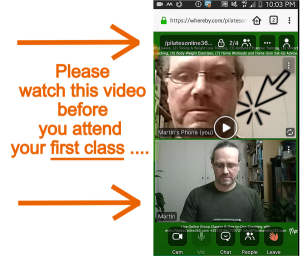 You will learn in five minutes how easy it is to access our
Live-Online Services ( One-to-One Coaching, Fitness & Pilates Classes)
from your phone, tablet, laptop or computer.