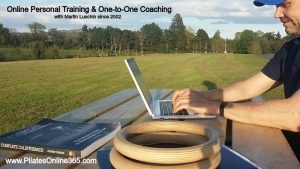 We would love to hear from you with any (1) Ideas, (2) Suggestions or (3) Feedback you have, so we can improve and better the classes as a team. Some call this Co-Creating. 
Thank you in advance.
Martin
Thursday 23rd of April 2020
After teaching 21 Live-Virtual Online Classes, between 27th of March and 23rd of April, it's time to reflect and focus on Learning, Evaluating and Assessing. ( 17 Group Classes & 4 One-to-One Personal Coaching Sessions).
It's time to find out what can be improved, what should be removed, what needs to be added.
I increased the class duration from initial 30minutes to 60min in the last week. You can now choose between *nine* different morning and evening live-online-classes.
And participants numbers are kept intentionally small, low(ish), to a maximum of 10-11, so I'm still able to give you Live-Class-Feedback – as in our normal in-person classes.  
Please focus with your comments, feedback and ideas on the following and be as honest as possible:
How

 easy or … maybe not easy, 

was it to book a class?

 What were the 

challenging parts

 of the

 booking process

, if any?




.

What was the audio

 and 

video quality like

during the live-classes or sessions?


.

What was it like

 to 

access

 or 

logon to the actual class?

 Up to now I 

consciously did *not* use Zoom

, after 

hearing from various security and privacy issues with Zoom

, plus 

I'm very happy with Whereby.com

so far. Whereby.com seems to have been reasonably easy to access for the majority of you. 
Thank you – Martin